"Head-on":-  your initiative to:-
>

Innovate

&

develop

new options

to contain

and

suppress wildfires

and
That gives your business new  options to:-
Motivate & reward your staff
Add new innovation skills for your company
New clients, sales and business growth
Customers that love & are proud to support you
Time to grow your business and help to stop wildfires & mudslides
It is time for action and a new perspective on wildfires and your business
From a business perspective

:-
> the downside factors beyond the immediate destruction of wildfires are:-



Disruptive and uncertain business conditions
Reduced productivity
Increased down stream taxation
Negative perceptions of local conditions, which in turn undermine future development and business growth.
It also increases cost of doing business in your local market, factors that
Undermines your long-term competitiveness.
Wildfires very simply undercut the economy and

every business
Property that gets destroyed by wildfires has to be replaced

This

uses

and

consumes

resources that would have been available for growth and other critical aspects in the community.
The overall objective of "Head-on" is to:-
reduce wildfire destruction & the follow on mudslides by 60 to 80%.
One vision:- Stop wildfire destruction
Unlock your innovation, collaborate and
Work with smart future directed First Responders
Head-on wildfire "First Responders Innovation Hubs" support FAQ:-
Back ground
The objective of Head-on is to mobilize innovation to develop new methods and equipment
To reduce the destructive impact of wildfires and follow-on mudslides.
The Key word is "Innovation" through the use of an innovation competition. Open to the communities, public and businesses.
(Both businesses that are suppliers to the fire industry and all other NON-fire businesses.)
With the specific objective to:-
Ensure and draw on the widest possible participation in the search for the best solutions
And to have cross fertilizing of ideas across many different business sectors
Lastly;- to generate interest and awareness of solutions that reduce the negative impact of wildfire.
Business benefits from supporting "Head-on"
This is where the opportunity lies
1) Your staff
By supporting & participating, you can offer your staff the opportunity;-
To win a once in a lifetime African Family Safari.
This is truly a very high motivational option or you can use it to give your staff recognition.
It further includes options for your staff to develop new innovation skills that will lift your staff to a new level.
Skills that will help them to improve their productivity, to achieve cost saving and
overall help your company to achieve better profit.
Your customers
You can also offer some of your customers the same benefits, as setout above for your staff. Benefits that help your client in there own businesses.
These are options that directly support your marketing.
(For full details you can download the Business PDF in the toolbox on this page.)
*    Wildfires, mudslides, the

destruction

and

devastation

of wildfires & mudslides can be reduced by at-least up to 80%
*    The key:- innovation and collaboration
1) For:- Business PDF download
3) For inquiries and questions
3) Take Action & register
See here below:- how both "Your staff" & "Your Customers" can win:-
A once in a lifetime

African Family Safari

and
Benefits from

Innovation tools

for personal growth
"First Responders Innovation Hubs"
Change this:-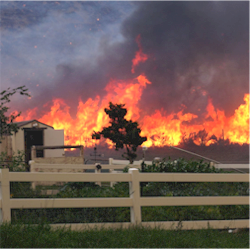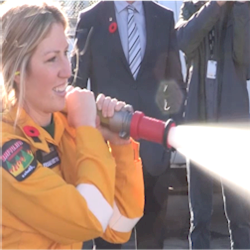 Adopt
&
empower Fire-station
on
Fire-station to become
:-
Powerful innovation hubs that drive:-
Total community wildfire protection and community well-being
Action time:- to adopt & sponsor a "Fire-station"
Your main toolbox

           

"Head-on"  PDFs Download
1) For:- Business PDF download
2) For inquiries and questions
3) Take Action & register
4) General Overview PDF Down load
6) Overall Benefits for all
Invest in your community and human dignity for growth
Your time to act:-
An exiting, future directed initiative that unlocks

the power of innovation

for your company and

your community
> Strengthening your company
> Building your community and market
A new beginning, thank you