Premium game lodges for exciting holidays
Including the once in a lifetime prizes for the redesign concepts of "Air Force One"* The USA Presidential airplane and flagship of America
Premium safari and spa
Guided game drive
Spa
Reptile Encounters
Kids on Safari
Bird watching
Garden Route Game Lodge is set against the backdrop of the majestic Langeberg mountain Range, the Garden Route Game Lodge guards the entrance to South Africa's world famous Garden Route Coast.
Only 3½ scenic hours drive from Cape Town, this malaria free, family owned and operated private game reserve is home to an abundance of animal and bird life including the Big 5.
Visitors to the Garden Route Game Lodge can enjoy game viewing in open Landrovers, luxury accommodation and a memorable dining experience in one of our African style restaurants.
Our range of activities you will love
Guided game drive
Spa
Reptile Encounters
Kids on Safari
Bird watching
Flora and fauna
Special events
Love safari
Gentle Gaints
Spa & Safari
Family Safari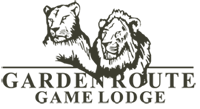 Sandfontein Lodge & Nature Reserve
Welcome to Sandfontein Lodge & Nature Reserve
.
Sandfontein Lodge & Nature Reserve is a private hideaway in Namibia with magical mountain scenery and just five eco-conscious bungalows
With epic river views and scorched, rocky landscapes that extend as far as the eye can see, Sandfontein is a nature reserve like no other. You'll sense it on arrival, when your prop-driven plane circles the nature-inspired lodge, and in the warm morning sunlight, when you're taken on a scenic drive across the savannah.
At 200,000 acres, Sandfontein is bigger than Singapore, providing plenty of space to experience the true silence, solitude and beauty of Namibia's semi-desert terrain.
But that doesn't mean you'll be missing out on modern comforts; you'll enjoy a cool outdoor swimming pool and there are soft cotton bed sheets in every bungalow. There's even an airstrip allowing fly-in specials from Cape Town. Flights from other cities can also be arranged.
"A PIECE OF HEAVEN… IF YOU ONLY DO ONE TRIP IN YOUR LIFE, DO THIS"
JIM E (GUEST)
SHAFTESBURY, UK
Kids will love learning about the reserve's conservation efforts, or heading out with their parents to explore the safe river environment by canoe. Childcare can be organised, or staff can help you plan a wildlife photography expedition for the whole family; after all, it's your holiday. So simplyget in touch, and let Sandfontein take care of the rest. All you have to do is pack your bags, and start looking forward to the adventure of a lifetime.
.
Contact us and visit our web for a great holiday
The true essence of Sandfontein
Africa comes alive when culture and nature meet
Watch as Africa comes alive
Africa offers you diversity in wildlife free of change and human impact

Life as it was at 30 BC, the freedom to hunt, to grace, to chase, a world for inner tranquility

Each of these game lodges offer truly amazing worlds and luxury

The Firefly Innovations initiative opens a new world to you

Keep an eye on us as we load our friends
Some of our other growth programs that might interest you