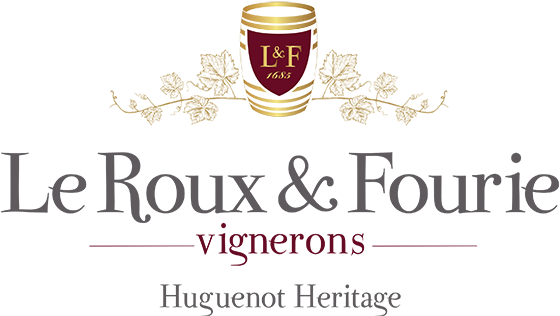 Welcome to Le Roux & Fourie
Extraordinarily Crafted Wines Unique Terrior.
A Glass of Wine is Like Love – to be Savoured, Enjoyed and Remembered
Come and taste our great variety!
At the foot of the majestic Langeberg Mountains lies Le Roux & Fourie Vignerons, on the farm Buitenstekloof – the farm has been established circa 1823. We discovered 4 of the first vines, still growing deep within indigenous bush in the kloof, where some of our Le Roux forebear pioneers had first built their house and established a small vineyard and almond orchard. Our cellar is the first straw bale cellar in South Africa and also the highest straw bale structure in SA (9 m at its highest point).
Le Roux & Fourie: - A world of discovery and quality wines